After losing a loved one, it can be difficult for family members to choose memorial headstones. Memorials are a special gift to be cherished over and over again as a loved one visits the resting place of someone they have lost. Choosing to pre-plan your own memorial can be a gift to your loved ones as well, as it will alleviate them of having to choose one, in a painful time. Pre-planning memorial headstones for yourself has many other benefits to be considered, as well.
Caring for your family after you are gone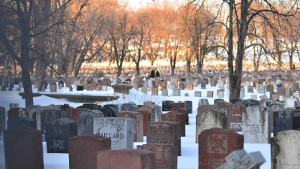 Families choose to pre-plan for memorial headstones for many reasons, but perhaps the biggest reason is to ensure their estate, and life insurance will be used to care for the loved ones they leave behind. Planning ahead in this way will allow you to know your family will not be burdened financially after you are gone. Parents can rest assured knowing their children will not be forced to use their inheritance to purchase a memorial. This will also provide peace of mind knowing your loved ones won't feel pressed to purchase more costly memorial headstones in a time where judgment can often be impaired.
You Choose and Save on Memorial Headstones
Preparing for the future will be a guarantee you are memorialized and honored and will allow you to have your desires met, without the burden of decision placed on your loved ones. Aside from being able to choose exactly what you want as a memorial, pre-planning memorial headstones can save you money. If you have pre-purchased your memorial, it will save your family from the rising cost as time goes on.
If you find yourself leaning toward pre-planning for your family's memorial headstones, contact us. We would be happy to answer any questions you may have. Here at Delphos Granite Works, we have been working with families just like yours for four generations and we are happy to help you decide if pre-planning is right for you and your family. For more information about pre-planning memorial headstones, please contact us today.