Honoring the life of a loved one after they have departed from this earth can look different for every family. Every family, and individual grieves differently, and at a different pace. Though we all grieve in our own personal way, there are some common emotions we will all face as we move into the future after the loss of a friend or loved one. Deciding on when to begin looking for grave markers can be a confusing and highly emotional time. It is important to understand that it is okay to take time to process and sort through all you are feeling. There should never be pressured to purchase or even start looking for grave markers until your family has decided they are ready.
Memorials can be a useful part of healing after the loss of a loved one. Grave markers can feel very final in our hearts, but can also be a great comfort as we allow ourselves to look back in remembrance of a life well-lived. Many have found peace as they remind themselves of all the reasons they want to memorialize and honor a lost loved one. With help from a caring memorial stone provider, preparing and planning can be therapeutic to one's heart.
Finding Grave markers - A Good Start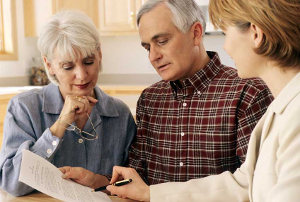 Finding grave markers and headstones start when your family has decided they are ready. A great starting point is to connect yourself with a provider who has experience and truly cares about their clients. Find a dealer who will be able to guide you along in the grieving process, and understands it's not to be rushed but to be cherished. Here at Delphos Granite Works, we consider it a great privilege to work along side you and your family to create grave markers that will serve as a reminder of the love shared between families and friends. It is our honor to provide quality grave markers, granite headstones, monuments and memorials to last for many generations to come, to share in. Please, contact us today for more information about our grave marker and headstone services.