Choosing granite headstones for a memorial can be a challenge, and it is easy to get lost in all the options available in today's market. Many companies offer cheap headstones, but are you really saving? It seems to be a great deal, but upon delivery, many have found the craftsmanship to be less impressive than the price. We believe there are plenty of ways to stay within budget, without sacrificing quality. Spotting poor craftsmanship on headstones isn't always easy, but we hope to help guide you to spot it while shopping for your memorial headstones or other granite monuments.
Headstones Quality Lettering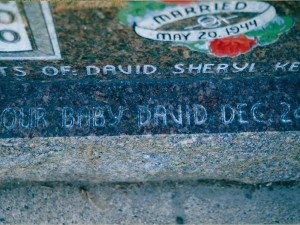 Good quality lettering is cut at just the right depth in order to last. All monument providers use a highlighter as a means of enhancing the effects of the lettering. With enough paint and highlight almost all variety of headstones will look okay, but will they stand the test of time? When you talk to your memorial provider, be sure to ask them how long the lettering is guaranteed to last. High-quality workmanship will last and look beautiful even after highlight fades away with the tests of weather and time. Lettering on headstones should also be done with time and care. Many times, shortcuts are taken, leaving edges rough or unfinished looking. As time goes on, these edges will no longer be covered in paint or highlight, and eventually become illegible, or difficult to read.
Headstones Poor Alignment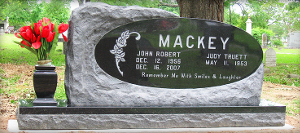 Spotting headstones with poor alignment may be a little easier for those without experience. Often, memorial dealers are able to offer lower prices because of the time, or in many cases, lack of time that will be spent creating it. Many times, when memorial stones are being made in a hurry, details such as proper alignment is overlooked.
Here at Delphos Granite works we take pride in our craftsmanship of every stone, from start to finish. We know our work is a special kind of work, that will touch lives for generations to come. We are thankful to have the honor to serve those in community with beautiful pieces of art that will last the test of time, and serve as a reminder to our loved ones for many, many years to come. To schedule a consultation or how we can provide a beautiful memorial for your loved one, please contact us today.