After the loss of a loved one, we can be sure to agree we all want their memory to live on. When choosing cemetery headstones as a means of memorializing, we all want that monument to be the best available, and we want it to last forever.
In planning it is important to understand that not all stones are created equal. It is our goal to help you find a skillfully and thoughtfully crafted monument that will honor a memory, for lifetimes and generations to come. We will go over some of the details to consider when choosing fine quality cemetery headstones.
Why Granite?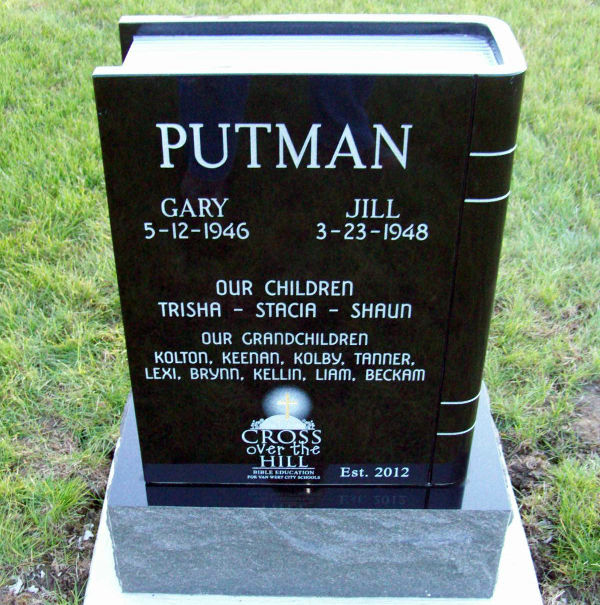 Did you know granite is one of the most sought after stones in the world? Granite can be used for many different things, however, cemetery headstones and countertops may be the most popular uses today. Granite stones are heat and scratch-resistant, waterproof, and very easy to clean, making them a perfect option for monuments. It is one of natures most durable stones, making it a great choice to withstand and weather time beautifully. Besides its super strength, it has a large variety of patterns and colors making each slab unique, adding a custom feel to every project it's used for. When choosing a memorial provider, be sure they offer a good quality stone.
When purchasing granite cemetery headstones always look and compare the workmanship of providers before you choose. Be sure your dealer has a portfolio and a number of satisfied past clients. Asking questions and knowing that your provider truly cares for their client will be a great comfort to your family in a tender time.
For four generations, Delphos Granite Works has had the privilege of providing loving service to those seeking great quality monuments in memory to lost loved ones. We pride ourselves in beautiful workmanship, but also in a caring and helpful atmosphere.