Headstones and grave markers are great ways to memorialize a lost loved one. You may have already discovered there are many different types of memorial monuments to choose from. We will take a look at two traditional types of monuments and compare their differences. Headstones and grave markers are the two most common monuments available for cemetery grave marking today. When choosing a granite memorial stone, a great starting place will be to choose the style that fits your family best.
Headstones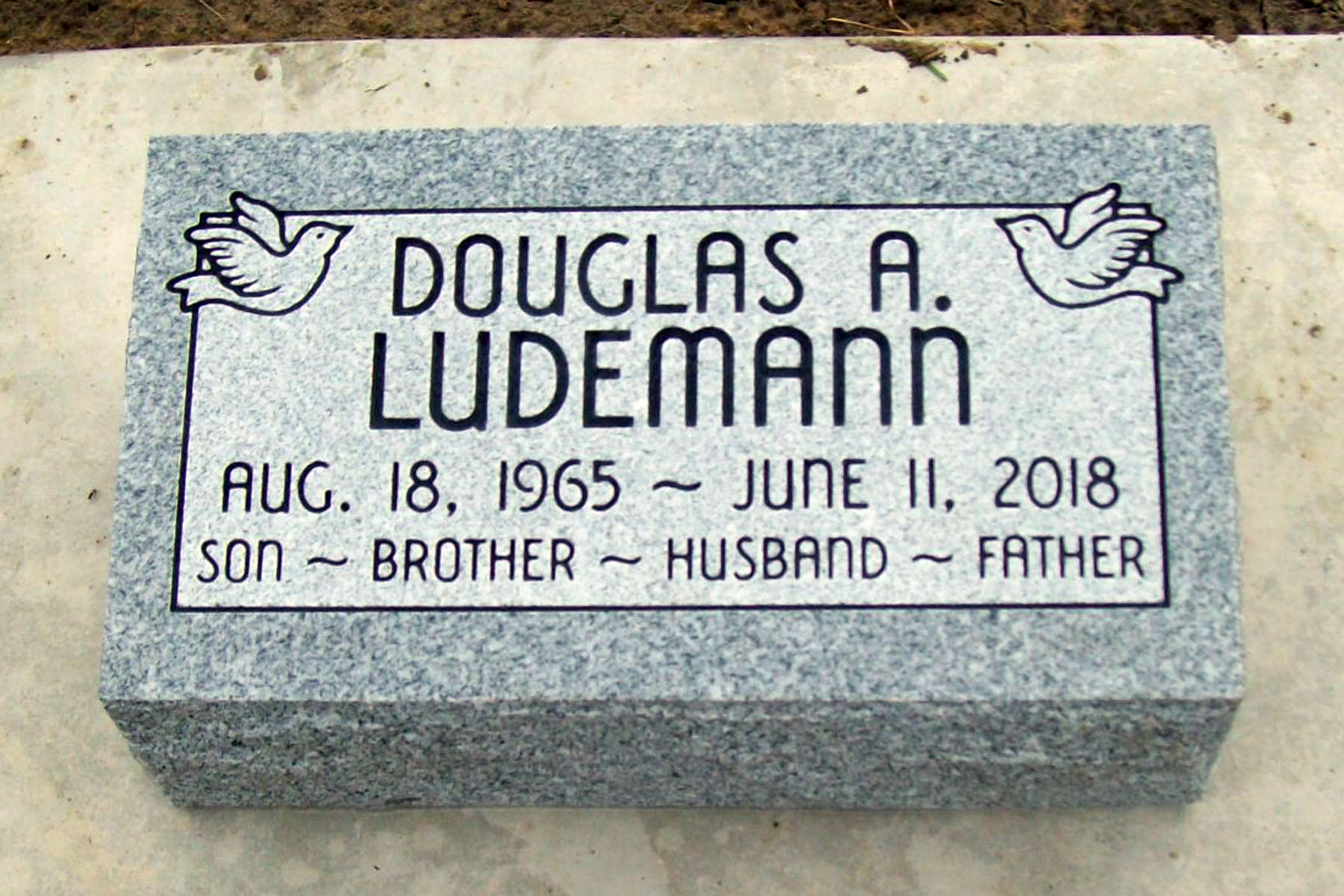 A standard granite monument is probably what comes to mind when you think of a cemetery marker. It truly is the most common grave marker but can be easily customized to add a personal touch. Headstones can be constructed to many different sizes, and are available in many beautiful granite color options. Headstones can be a traditional upright or a more unique slant cut stone. The big difference between these two headstones is the angle at which they sit. A traditional headstone will be a straight perpendicular arrangement, and a slant has a more sloped design. Both of these headstone memorials pose as a beautiful option to mark a resting place.
Grave markers
There are also different kinds of Gravemarkers available. Standard markers, bevels, and even bronze grave markers are all options. All of these grave markers can be customized with granite color, and cut options, and perfectly personalized to fit a families style and budget. The simplicity of grave markers is a relief for many who may be struggling to find that perfect monument after the loss of a family member.
Whether you feel a headstone or a grave marker is best for your loved one's monument, honoring their memory is truly the heart's desire. Here at Delphos Granite Works, our family has made it their goal to design and construct quality monuments that will last for generations still to come.