Planning after the loss of a loved one can be a hard and even stressful time for many. After the funeral arrangements and final goodbyes have been made, often the next step will be to find a memorial. Finding a way to both honor and remember your loved one is different for every family. A good first step is to decide on what kind of memorial fits your family best. A Granite Bench Memorial is just one of the many custom and unique options available.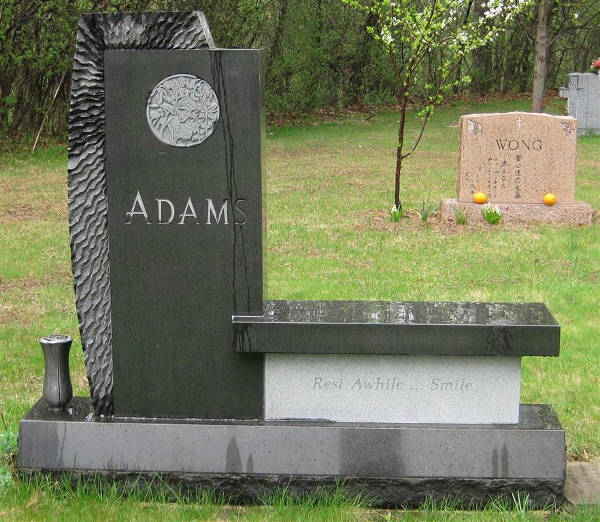 A custom granite bench memorial can be a beautiful and different way to memorialize your loved one. Just like other granite headstones, and markers a granite bench can be customized to create a distinctive and elegant design in honor of the memory of your loved ones. Aside from color, they can be customized in size, style, shape creating a personal monument that is both attractive and functional.
Though all monuments and memorial markers are beautiful in their own way, granite bench memorials stand out among the upright stones. Many have found peace and solitude sitting to rest and reminisce on one of these beautiful benches. If you have chosen a granite bench memorial as your monument to remember your loved one, choosing location might be your next step. Some chose a bench in place of a headstone, and others may want to choose another location such as a park, or even at home. No matter where the location, it is sure to invoke comfort and relaxation.
A Granite Bench memorial is just one of many wonderful options to honor the loss of a loved one, and here at Delphos Granite Works, we want to do just that. Honor your loved one. We have been privileged to come alongside those grieving and create custom granite pieces to last a lifetime to memorialize their loved ones. We are pleased to help however we can in the process and aim to make it a pleasing and thoughtful experience.