Many of us may never know what our family tree looks like from hundreds of years past, but headstones and other grave markers are used to trace genealogy every day. Genealogists use headstones, cemetery records, obituaries, and many other things to help them locate connections in a family tree.
You might say headstones mark your family's history in stone.
Headstones Tell a Story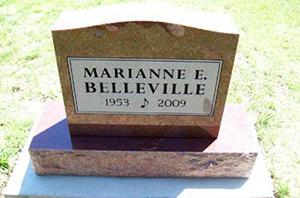 Inscriptions found on headstones and monuments throughout history are pretty minimal but can tell a bigger story. Symbols have been used for hundreds of years to give an idea of the life the person buried lived. Here are a few things you might be able to gather about a person, just by visiting the cemetery and studying their grave marker.
1. Complete Names: This might seem obvious, but if you consider families who may not have all the information about their family history, a full name will mean the world. It can help connect dots in their hearts and family. Imagine you have a middle name passed down, but didn't know from where only to discover it came from a great-great-grandfather. It will carry so much more meaning after a simple discovery of a "full name".
2. Dates: Headstones will normally provide you with 2 useful dates. You will most likely find a birth date and year, and a deceased date and year. This can help to determine generations and the age of your relatives when they passed.
3. Religion or affiliations: Headstones often will include Bible verses, symbols, or other clues about what they believed, enjoyed, or were affiliated with. You may find evidence they served in the military or were very active in the church. Today's headstones even sometimes include favorite hobbies.
These are just a few examples of how headstones can be helpful in uncovering the past of our family trees, but also how it can help preserve the history for many years to come. Here at Delphos Granite Works, we have had the privilege to help families etch their history in stone for generations to come. We hope to help you and your family create the perfect monument to keep your family story alive forever.