It can be hard to put a price on memorial headstones, because of what they represent. They represent the memory of a lost loved one, and of course, we want them to be as great as that memory. It can be hard to stay focused, and choose wisely when presented with so many beautiful options. Understanding what influences price may help to stay in a budget that works well for your family. There are 3 major factors to consider when designing memorial headstones: Type of Granite being used, style and size, and custom details.
Choosing your Granite
Not all memorial headstones are made out of the same type of granite. Granite is found in many colors and varieties, some more readily available than others. In most cases, your gray colors are easy to find, making them more economical, and others such as reds and blues are harder to gain access to, making their price a little higher. Granite is a beautiful and durable stone, and you are sure to find a cut you will love, that will fit your budget, too.
Headstone Style and Size
There are many different styles to choose from when deciding on memorial headstones. Generally, the smaller sizes will be more economic, and the larger the headstone, the price will reflect the increase. Usually, a basic stone such as a marker or a bevel will be the most cost-effective, and the larger upright headstones will be higher in price.
Custom Details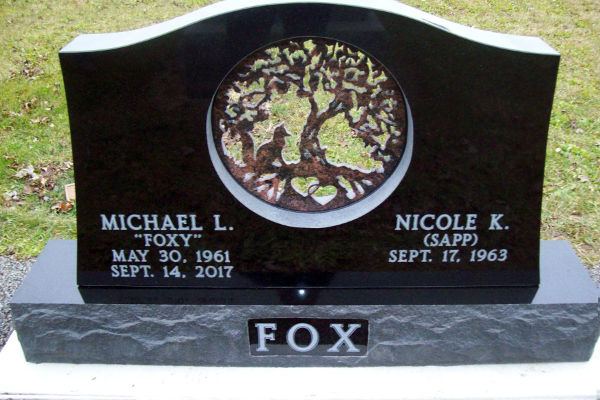 As expected, custom details and elaborate and ornate artwork will add to the price of memorial headstones. Some families may find they prefer a more simplistic style and feel it offers certain respect to their loved one. Other families love the personal touch of artwork that best depicts their loved one's character. There is no right or wrong, as every family is different, and their memory is unique.
Contact us today at Delphos Granite Works and one of our experts will walk you through the process.