There is a wide variety of beautiful stones and styles to choose from when deciding upon a memorial for your loved one. Cemetery Headstones are a pleasing way to forever remember your loved one, and we hope to help you in the process of choosing the perfect one. It can be a little overwhelming to find what you are looking for, as there never seems to be the perfect words, or the perfect stone to showcase what your loved one has meant to the world, and you.
Cemetery Headstones Styles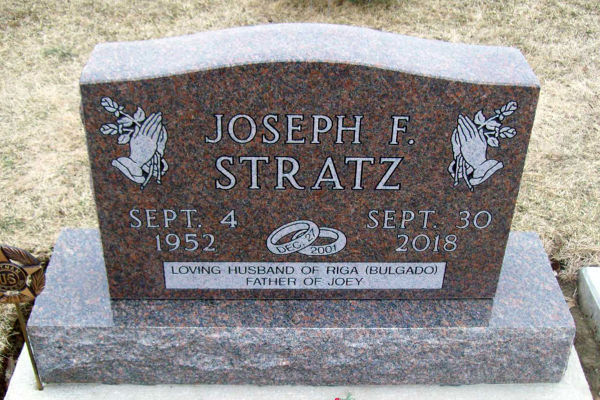 Upright Cemetery Headstones are the most traditional headstones. Normally, these type of memorials are crafted from granite, marble, or limestone, however, granite is most often used. They stand upright and offer a wide range of styles, shapes, and colors.
Flat Cemetery Headstones are also very common, and can also range in size and shape. Sometimes these can also be referred to as markers or bevel cemetery headstones as well. They can be flush with the ground, or even raised a bit and slanted. Both options can be created in standard or custom layouts. These types of cemetery headstones are most commonly formed from granite as well, but can sometimes combine a precious granite stone with bronze for a unique and beautiful look.
Custom Cemetery Headstones are also one of the most commonly sought after headstones because of their unique way of capturing a loved one's memory. There is hardly a limit to what shape or size available for a custom headstone. When choosing a custom stone, it allows for an array of artistic vision to reflect your loved one's life.
At Delphos Granite Works, we know that choosing cemetery headstones is not a simple choice. We work hard to create memorials of true significance and beauty to serve as a reminder of your loved one.