It can be hard to know what to expect when you begin the search for headstones, or other memorials. That's because, likely, you haven't purchased or even looked for headstones before. Walking through a cemetery, you wouldn't know what work is behind all those beautiful grave markers. Many may not even realize all that goes into the creation of a monument, or what a reputable dealer will provide in their services. A memorial is a big deal, so it's important to know what to expect when purchasing both from a local monument provider, and also if purchasing online.
Buying Online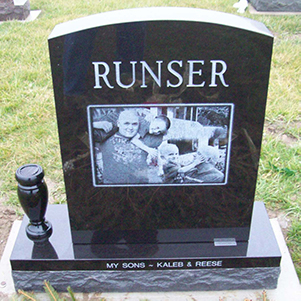 Purchasing memorial headstones online has grown due to their lower price points. But, are you really saving? Traditionally when you purchase locally, you will get one price that will include everything, which makes it seem higher. Purchasing online might save you on the stone itself, but once you consider the shipping, installation, and other fees, you might not save any at all. Aside from cost, cemetery guidelines and regulations can be overwhelming when navigating them without experienced help.
Buying Local
In most cases, purchasing headstones locally will be a better experience. You will have the service and support you are needing at an already hard time. There will be an experienced and caring team of people who love what they do, and will be able to help you create the perfect memorial headstone from start to finish. There is a lot of work that goes on behind those beautiful headstones you see in the cemetery. Checking into cemetery guidelines can be confusing, and installation can be costly. Most reputable monument providers will take of those things and it will be a comfort to you knowing if any mistakes are made, you are not responsible. Here at Delphos Granite Works, we have served families just like your yours for over four generations. We work hard to create headstones with quality etched into ever piece. Find a dealer near you!