Bevels, uprights, wedges, headstones, gravestones, monuments...they all fall under one common name... Grave Markers. Today, there are plenty of options for families looking for a memorial stone for a loved one. With so many options available, some may find it a little overwhelming, so we aim to help give a quick overview of what families might expect while shopping for grave markers.
Where do I start?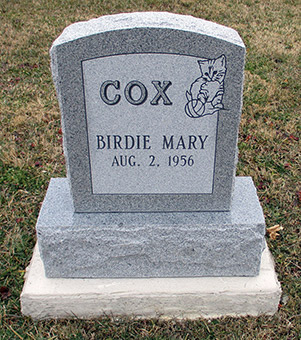 It can be difficult navigating the process of creating memorial grave markers. But chances are, if you looking to create a memorial, you probably already have the first step in motion. That's choosing a cemetery. Once the resting place is determined, a trustworthy Memorial Dealership should be able to easily help you in the next few steps. Most cemeteries have guidelines, or rules and regulations pertaining to placement, size, and material of the grave markers permitted in surrounding cemeteries. Most memorial providers will already know these guidelines and will be able to help you determine your options. If you are thinking of purchasing online, you may want to check into this on your own to avoid any problems. It is always a good idea for you to ask your provider these sorts of questions.
Choosing a Style and Budget
Grave Markers are available in many different sizes, shapes, and styles. Choosing the best option doesn't have to be difficult. Be sure you find a memorial provider who understands that the process of memorializing your loved one, is a time to treasure, and should never leave you feeling rushed, or pressured. Grave markers range in style, and also in price, but you should never feel pressured to purchase something out of your family's budget. A caring provider should work hard to provide a beautiful and quality stone, for every family's unique budget. A great way to save, is to ask your dealer if they have any budget-friendly stones? Sometimes, there might be an overstock of a certain color, and therefore, it is offered at a discounted price.
Create It
Once you have decided on the style, you can make your stone as traditional, or as custom as you desire. Some choose to have a favorite photograph artistically added to their loved one's memorial. Some families will choose a loved one's favorite Bible Verse, or favorite quote. There is no wrong option when it comes to personalizing grave markers. Here at Delphos Granite works, we work hard to help your family create the perfect memorial. We believe it is a great privilege to be included in such an honorable tradition. We have been blessed to serve families, just like yours for over four generations. Please, let us know how we can help you. Find you local dealer today!