For many years, headstones have been used as a memorial to mark the place of rest for a loved one. Choosing the right stone can be difficult for loved ones left to remember. It is so important to remember when choosing your loved one's memorial, to move at a pace that is comfortable and not forced or pressured.
Choosing a headstone should be a time to look back, and reflect on the beauty your loved one brought to your life. Headstones are an opportunity to recognize that beauty and joy they offered so freely, and make note of it forever.
Headstones - Granite meets the mark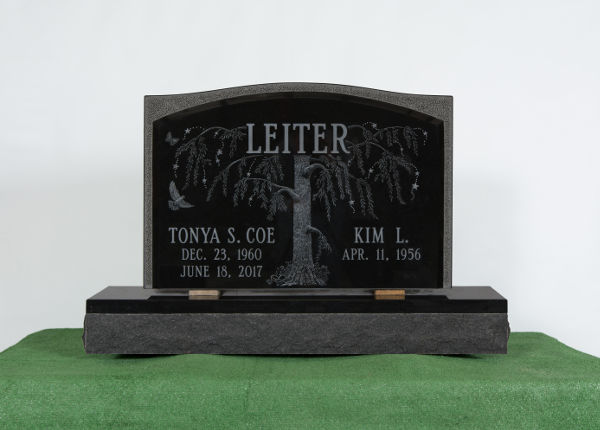 In choosing headstones, many have wondered at the material. What is the best, and will it last well beyond, staying beautiful all the while? Today, and for hundreds of years, Granite has been the most sought after material for marking a memorial. Every piece of granite is beautiful and unique, just like the loved one it is remembering. Only the very best cuts of granite go into monuments and headstones. If you study a piece of granite closely, you will see it is made up of many other small rocks, all fused together becoming permanently interlocked, forming one beautiful lasting stone.
Our time with our loved ones is much the same, the time we shared was unique and beautiful. Different from that of our neighbors. But blended perfectly over years of time spent together to make a wonderful memorial to cherish forever.
The experience of choosing headstones will be different for every family, but here at Delphos Granite Works, we want to make it as easy as we can. We aim to help in any way possible, without creating pressure. It is our sincerest hope that we would be a friend to lean on and that we would be able to together create a memorial that will last forever.